Us, 2021
Typeface created by Laura Eldret in collaboration with children of Milford Academy Nottingham and designer Fraser Muggeridge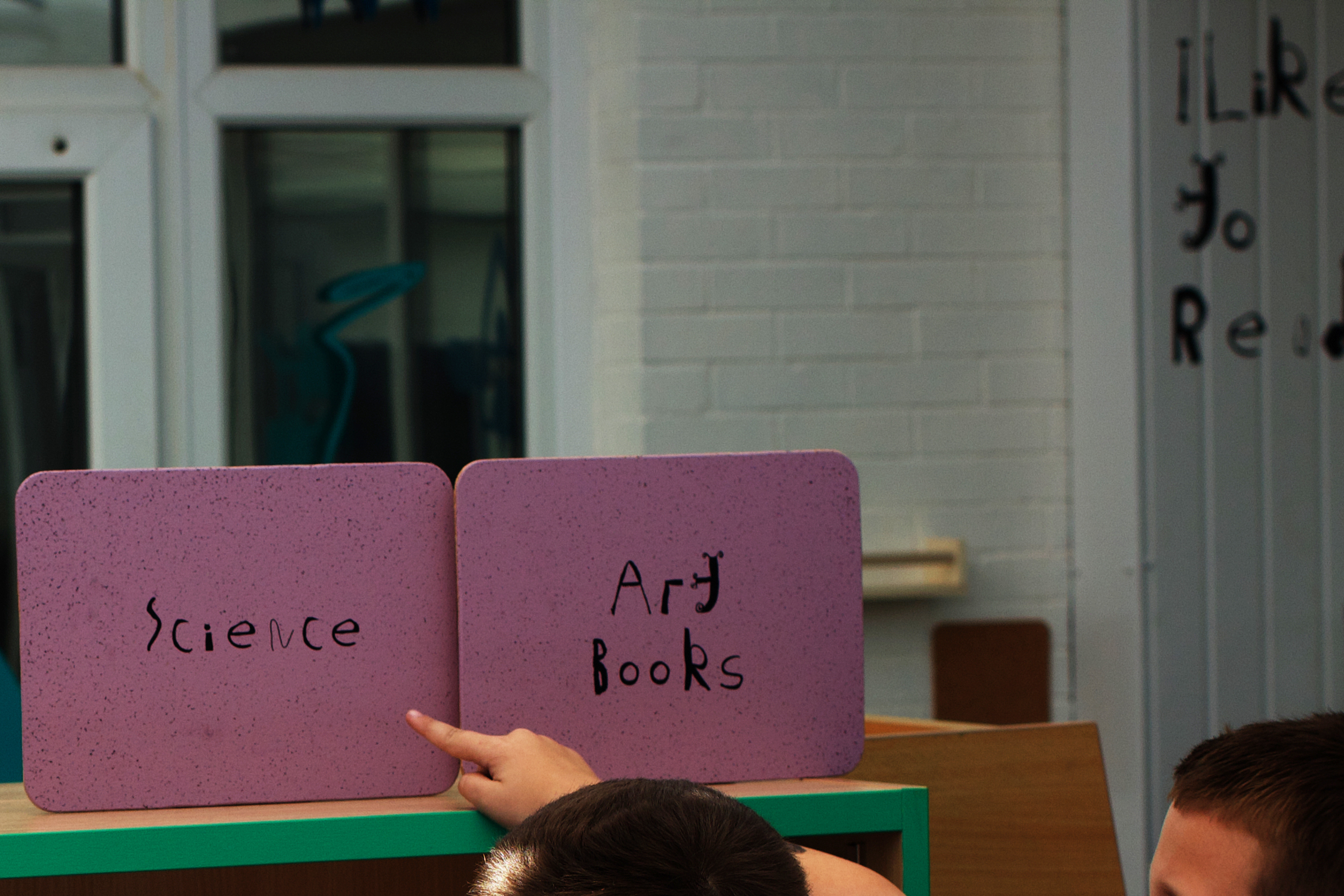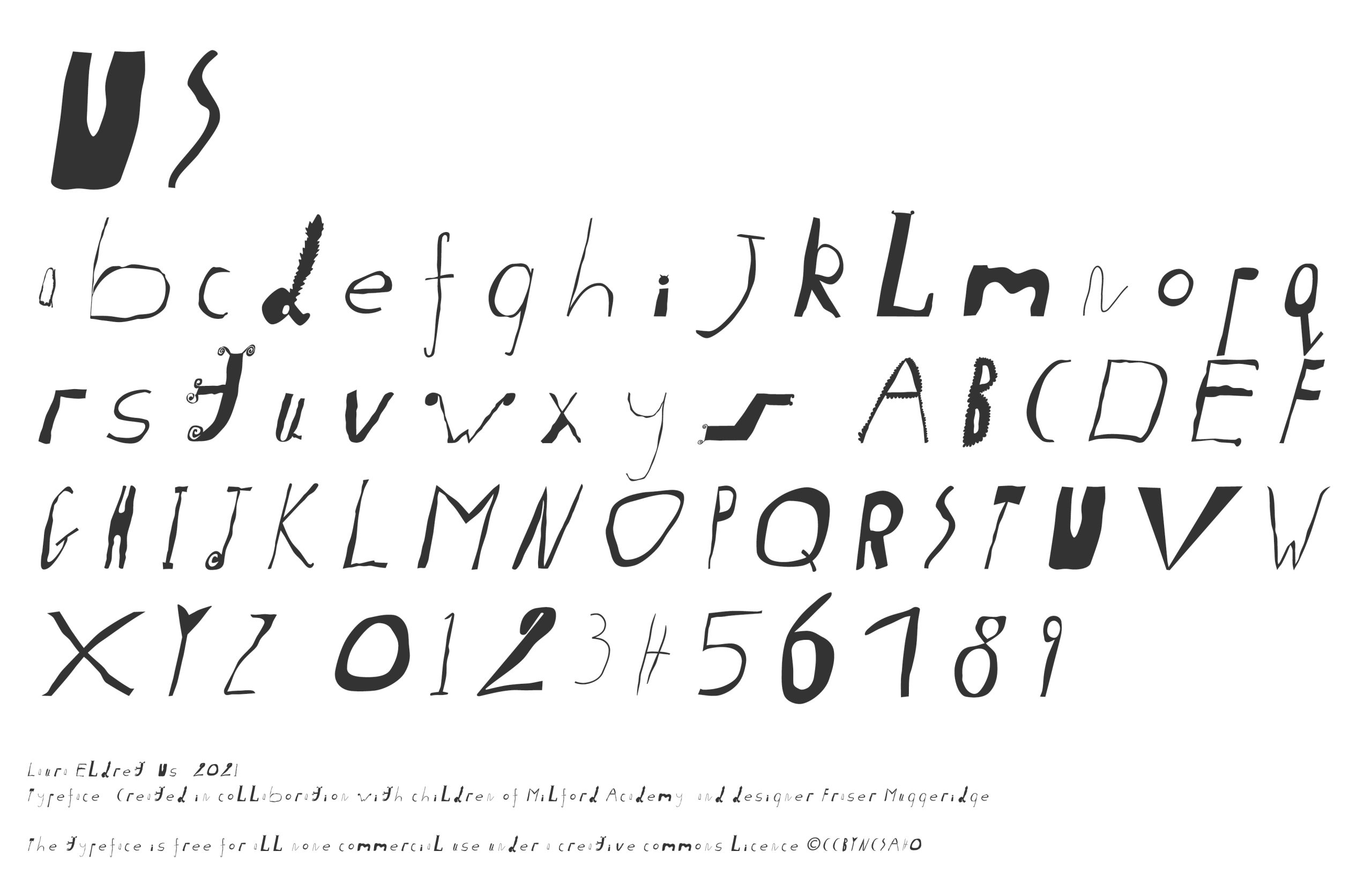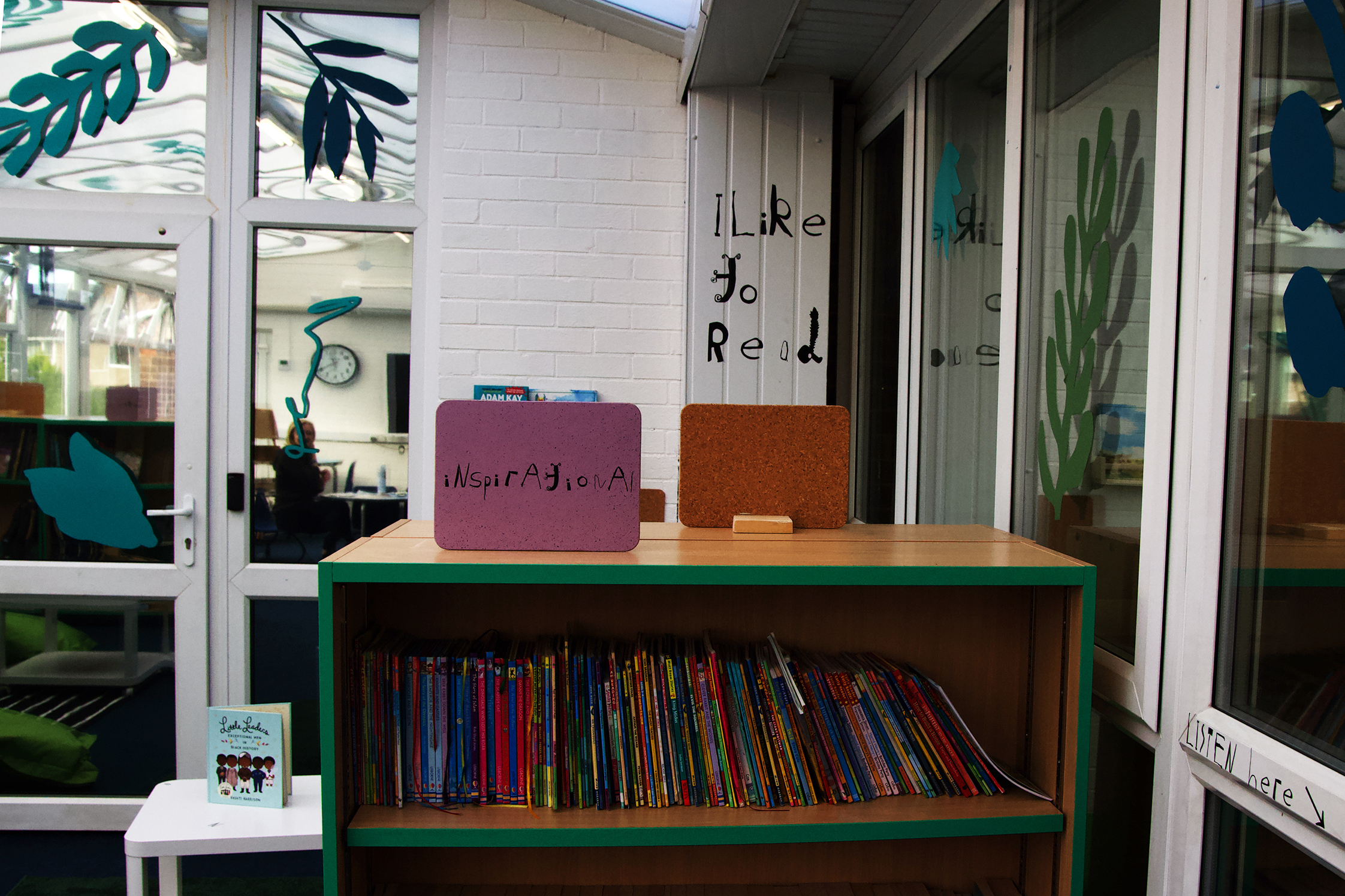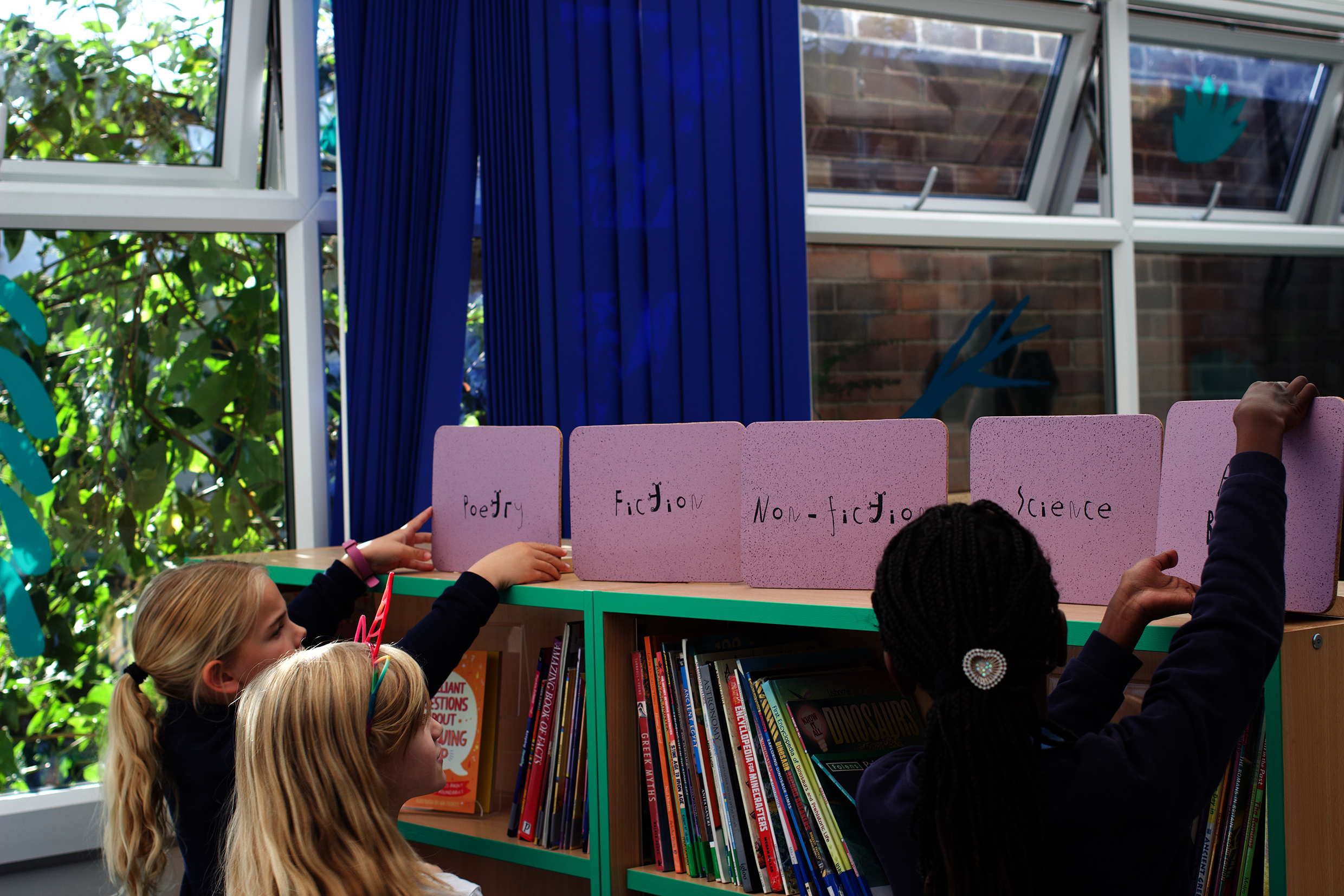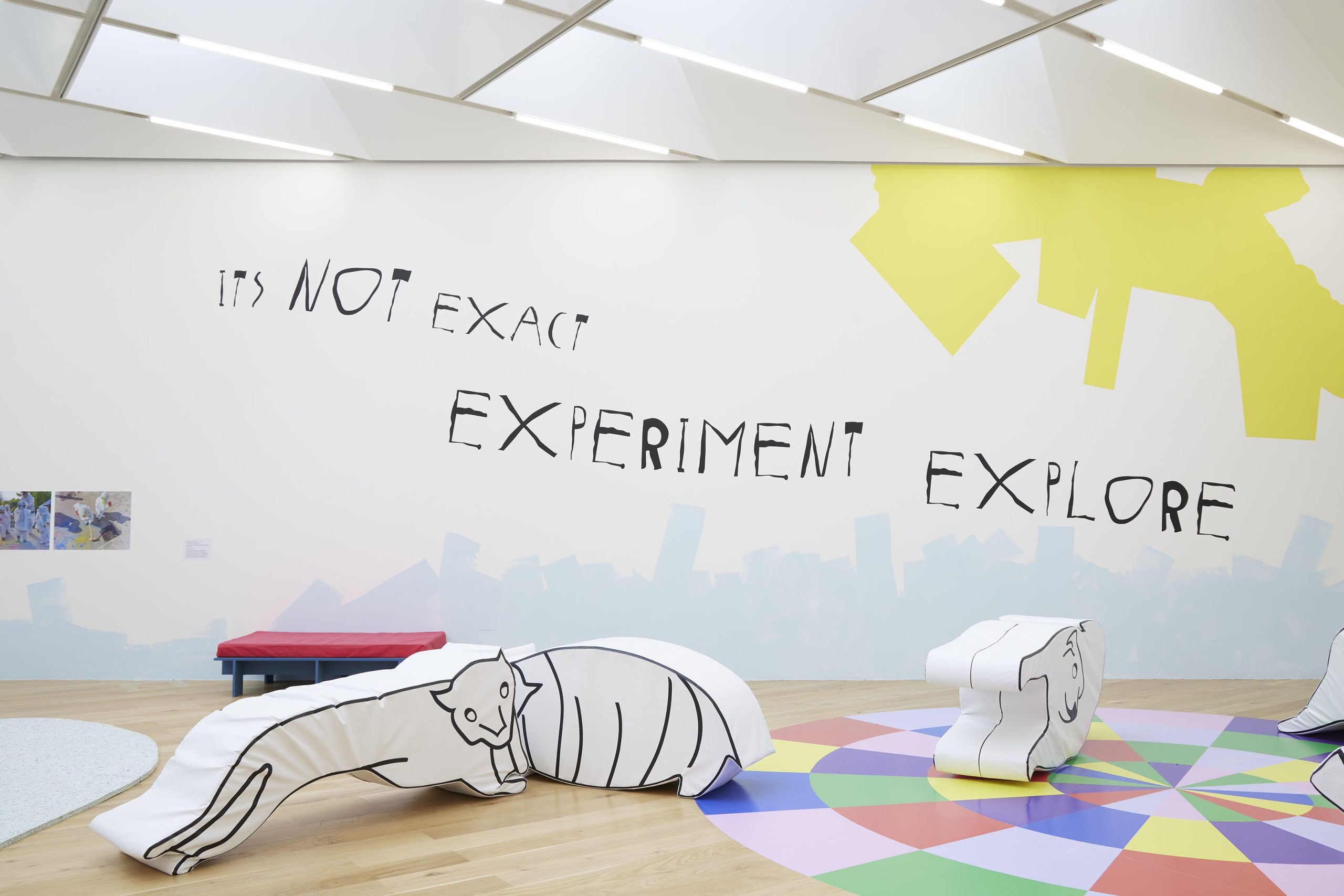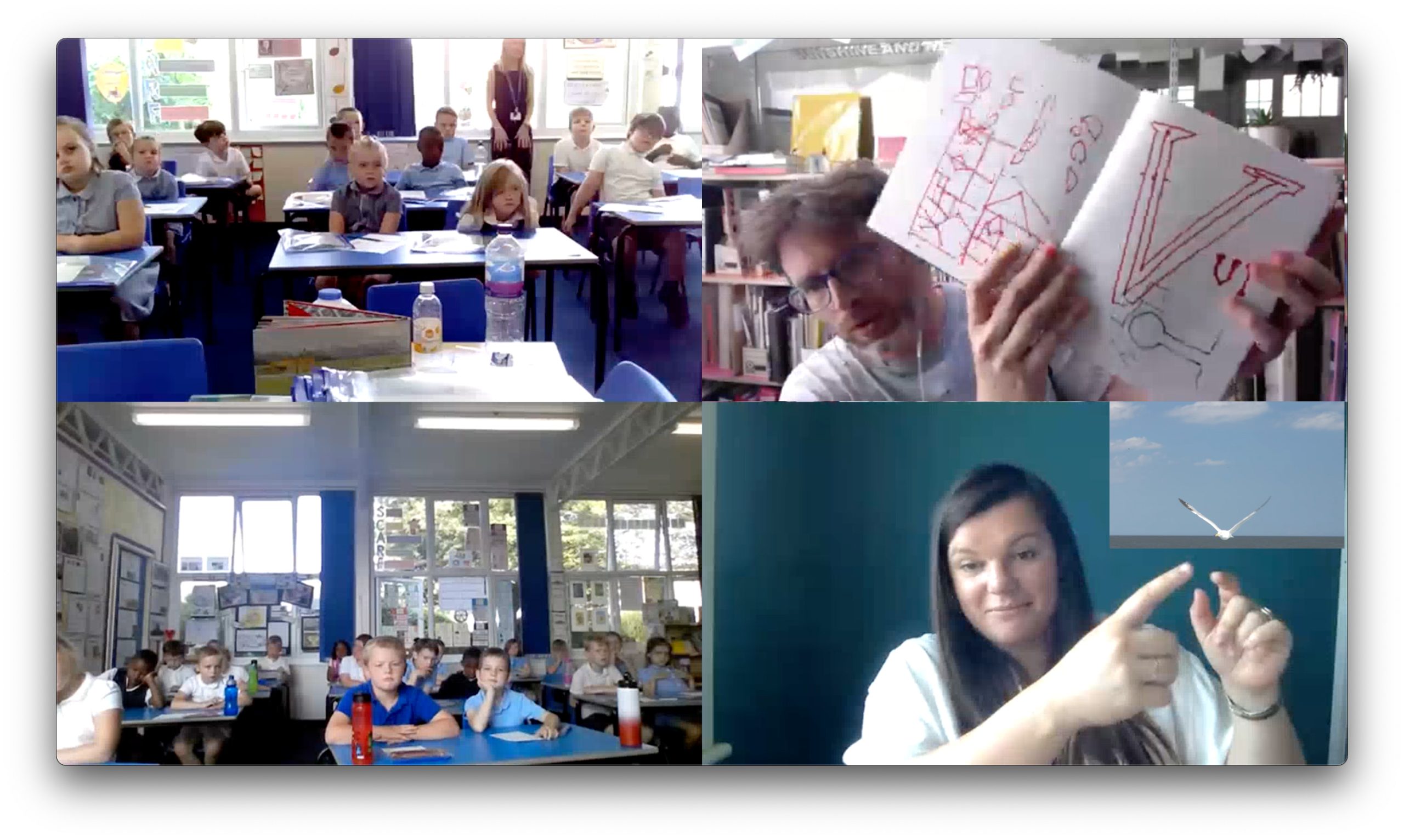 Us as an artwork operates as a group portrait and a record of the conversations, reflections and workshops with children and teachers that led to its creation. It explores ideas of hierarchies, authorship and ownership of spaces we share, it was inspired in part by Strathclyde model of reading that advocates for self identification as vital to reading cultures. Us as a typeface, was developed for use in school library signage, it was created by Eldret in collaboration with school children at Milford Academy Nottingham and designer Fraser Muggeridge as part of Schools of Tomorrow, Nottingham Contemporary.
The typeface is free for all to use* under a creative commons licence, just include this credit when you:
Typeface: Us by Laura Eldret created in collaboration with children of Milford Academy and Fraser Muggeridge © CC BY-NC-SA 4.0
*none commercial use only more info here or contact us
Used in exhibition The Place We imagine, Assemble and Schools of Tomorrow  to display Play Prompts  ( which were created in collaboration with children from Robin Hood School), the exhibition graphics were by Stinsensqueeze.
Photos courtesy of artist except installation photo ( It's not exact …) by Stuart Whipps.
Us was created with Year 3 children of The Milford Academy: Aaliyah–Mae, Alfie, Amelia, Asher, Ava, Brian, Cara, Cole, David, Dylan, Eva, Florence, George, Harry, Harvey, Hollie, Jack, Jack, Jacob, Jacob, Jake, James, Jaxon, Jenny, Jessie–Raye, Joe, Katie–Rae, Kim, Krishna, Lacey,
Leylan, Libby, Libby, Logan, Logan, L'Wrenn, Lylah, Martha, Maxwell, Mckye, Mercy, Mersades, Millie–Rose, Moyin, Myla, Naimh, Neo, Nieve, Olly, Peter, Pixie, Ruby–Leigh, Seb, Shea, Stephen, Theo, Theo, Tobias, Tristan, Tyler, Rhylee, Robert, and teacher Tracey Haslam.