Plotting Saffron Tongues and DIY Change, 2018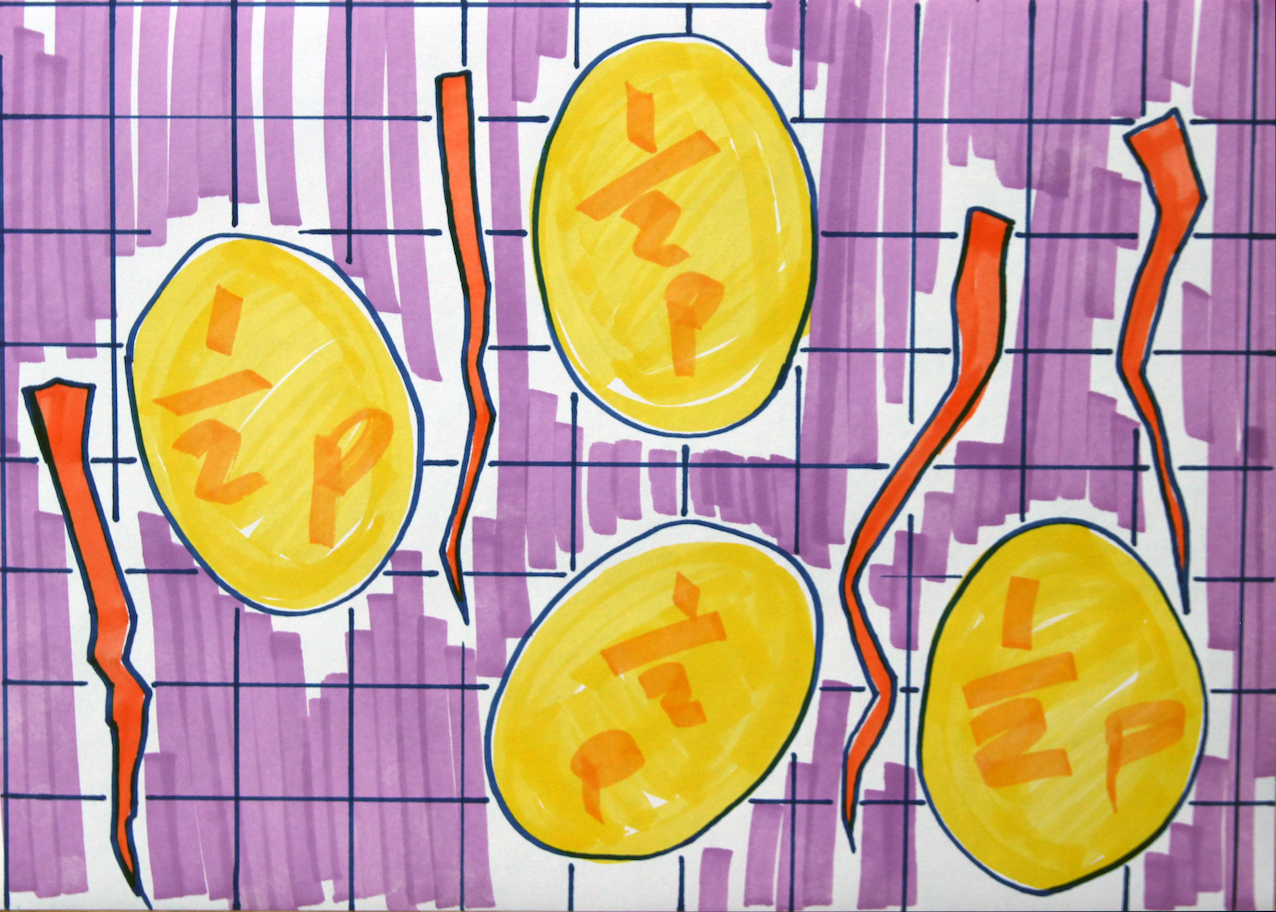 Inspired by a heart shaped tradesmen token discovered in Museum of Croydon archives and the "highstreet" narratives of Croydon. Plotting Saffron Tongues and DIY Change is a sort of pattern, a pastiche of diagram, that plots the low value currency of a DIY currency against the high value spice saffron ( coincidentally also historically traded in Croydon area). Borrowing from symbolism heavy forms such as Dutch wax print cloth and diagrammatic imagery, the pattern contemplates ideas of trade, value and possession.
Commissioned pattern for Turf Projects, Croydon.