A New Ceremony For Hampstead, 2011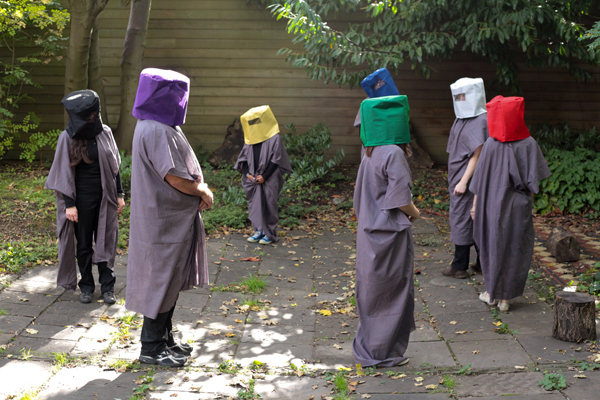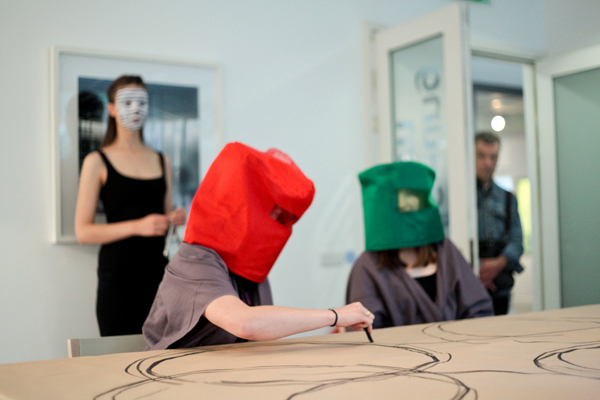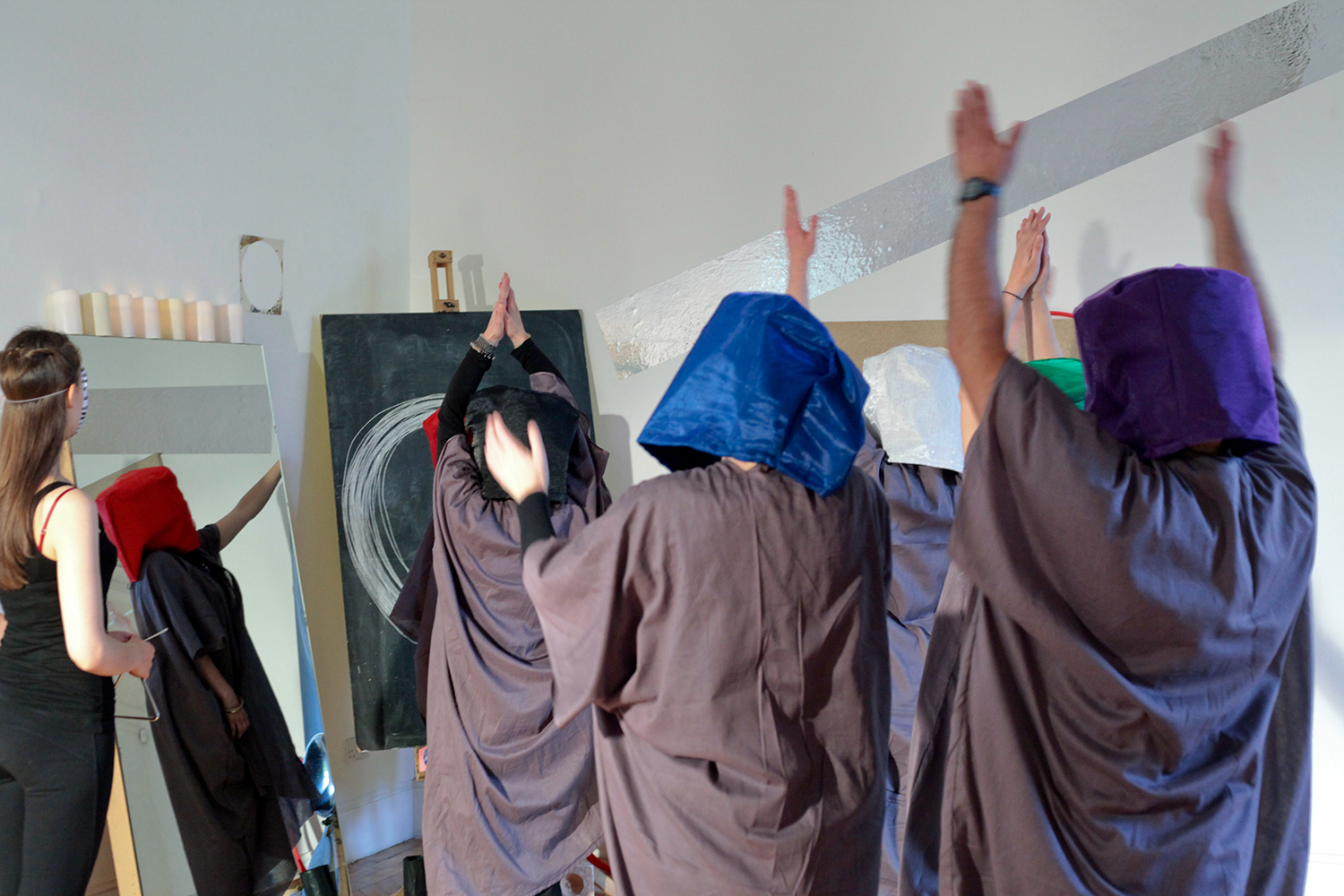 A New Ceremony For Hampstead is at once a genuine ceremony and an entertaining engagement with the history of Camden Arts Centre and the local area. As artist in residence at the Centre, Eldret has undertaken extensive research into the folk traditions of the area, resulting in a series of three new works, of which A New Ceremony For Hampstead is the final instalment. Eldret's ceremony will consist of a moving troupe of seven participants, who will journey through the gallery from the Artists' Studio on the first floor, down to the ground floor, through the garden, and back again to the studio. At the end of the procession, visitors will witness the ceremonial finale in front of a shrine created in the Studio space.
The ceremony draws upon the motif of the circle, with its rich historical, artistic and mythical references. This is evident in the circular route walked by performers, the participants' headdresses, as well as the various 'offerings' (plates, saucepan lids, rolls of tape) gathered by the artist from around Camden Arts Centre. Circles have long been used in ceremonies and myths worldwide, from the dome-like structures of Buddhist stupas to the outline of Stonehenge; and in artistic mythology since Vasari's description of Giotto's divine ability to trace a 'perfect circle'. Drawing from the creative heritage of Hampstead – with its tradition of writers, architects, artists and musicians – the ceremony seeks to channel the latent creative energy of the area to create a 'perfect circle'.
A New Ceremony For Hampstead is part of a larger investigation by Eldret into contemporary rituals and the role they play in society today. Here, the seven performers will be dressed in dark grey capes and various coloured hoods. Referring to the seven candles burned by followers of the cult of 'Maximon' in northwest Guatemala, each colour symbolizes a different category of 'wish' (followers of Maximon can wish for both good and evil). Such rituals can be seen as forms of both entertainment and community building, and, as such, their impact can be observed on both a global and local scale.
This ceremony was developed as part of a residency at Camden Art Centre, August – September 2011.