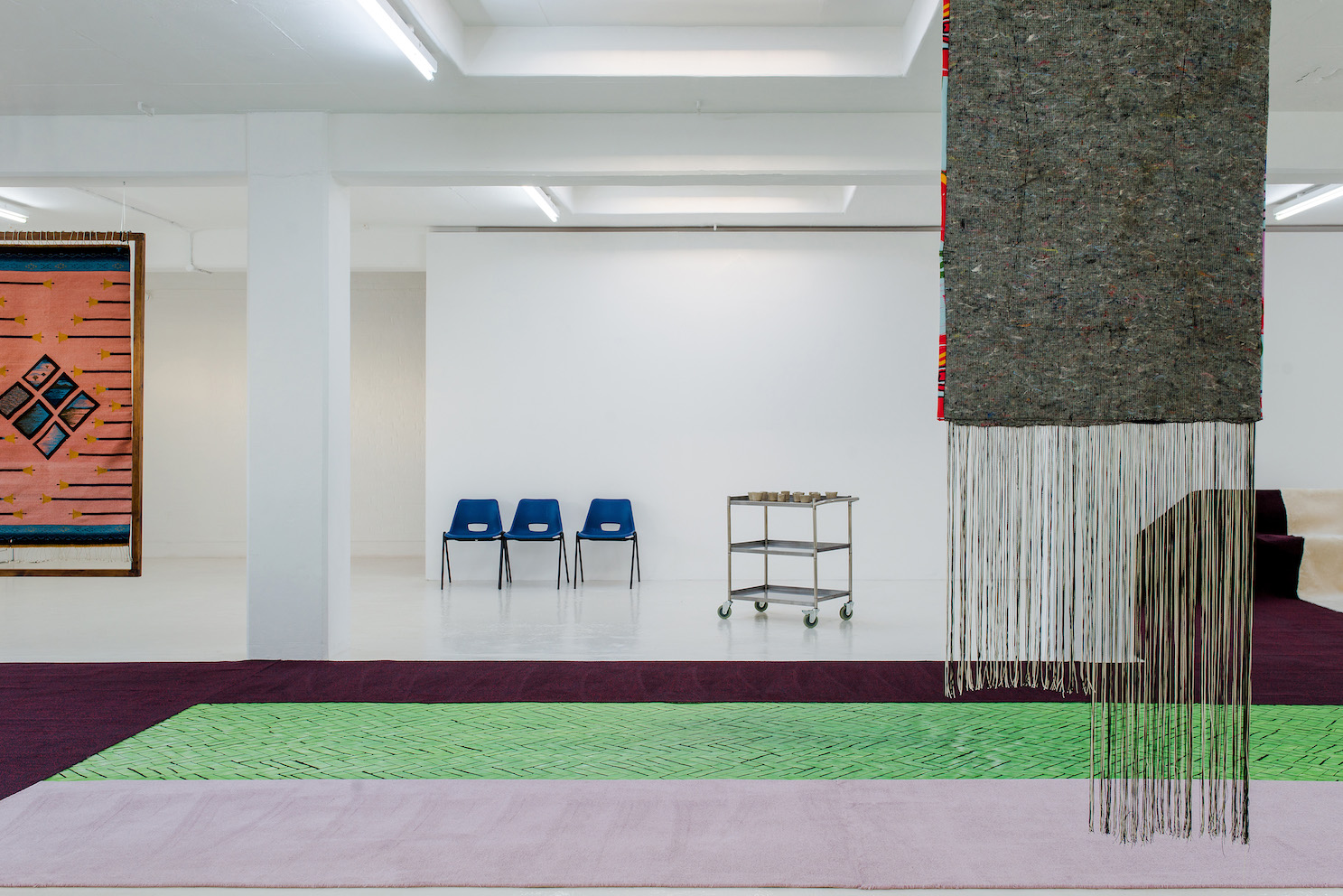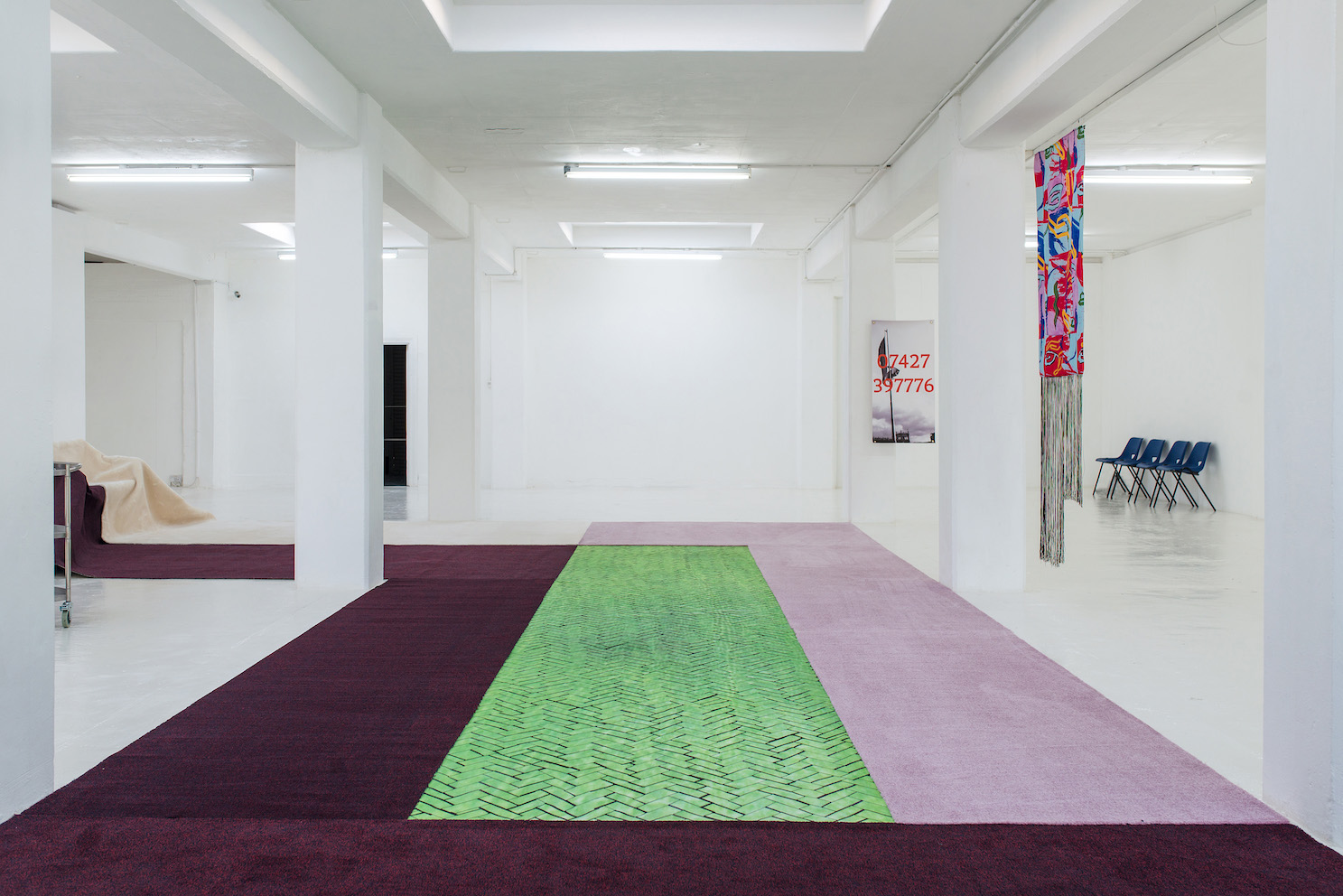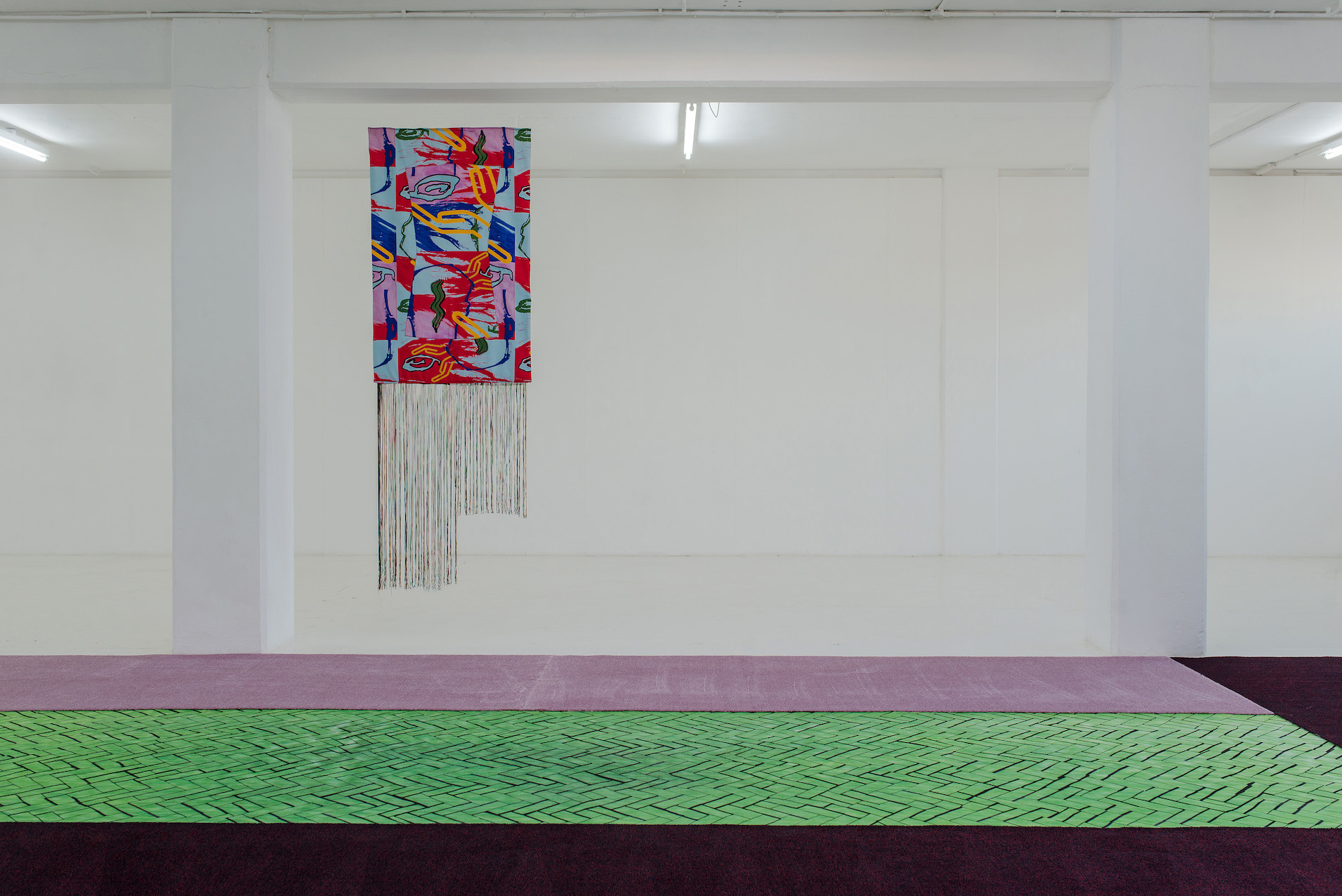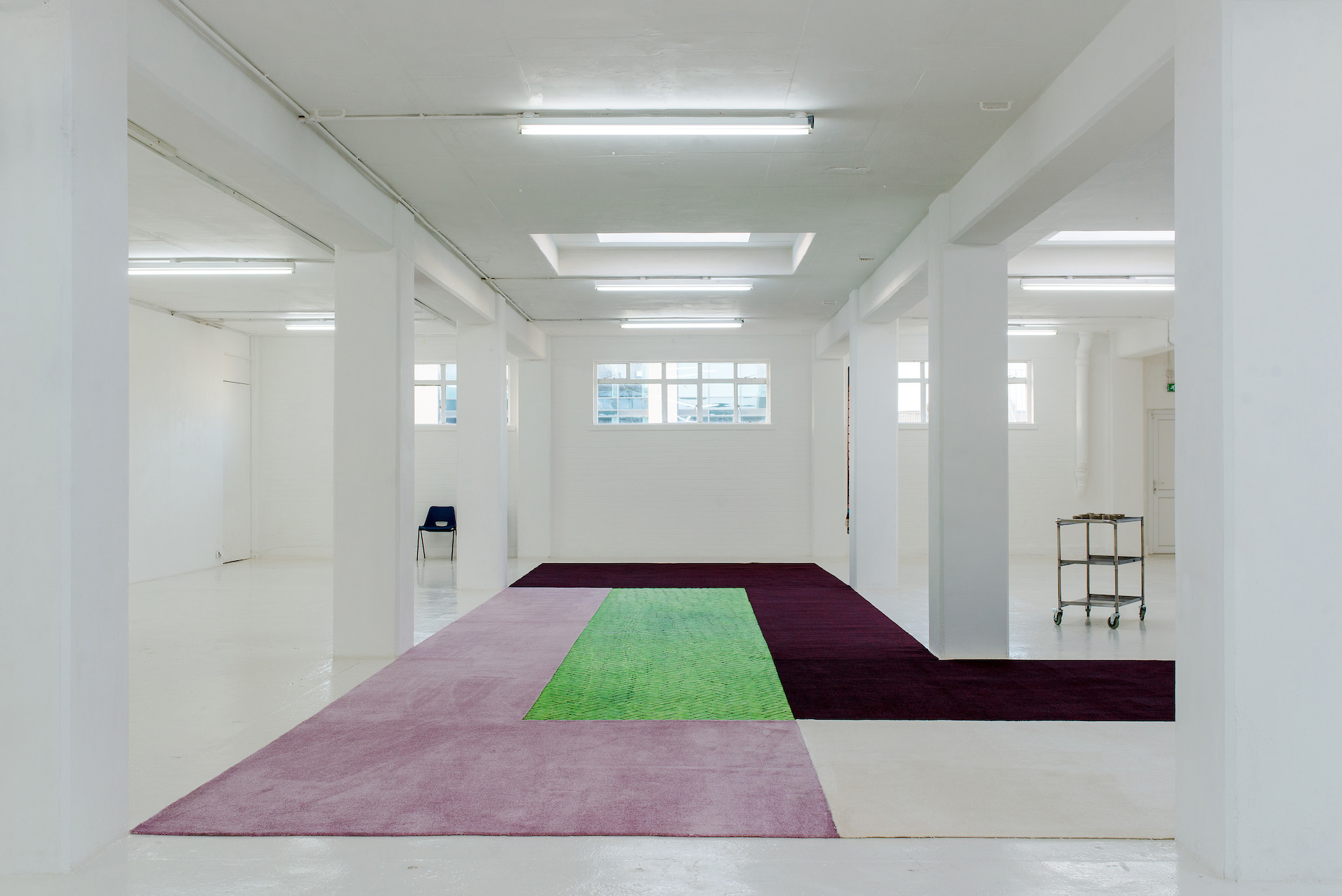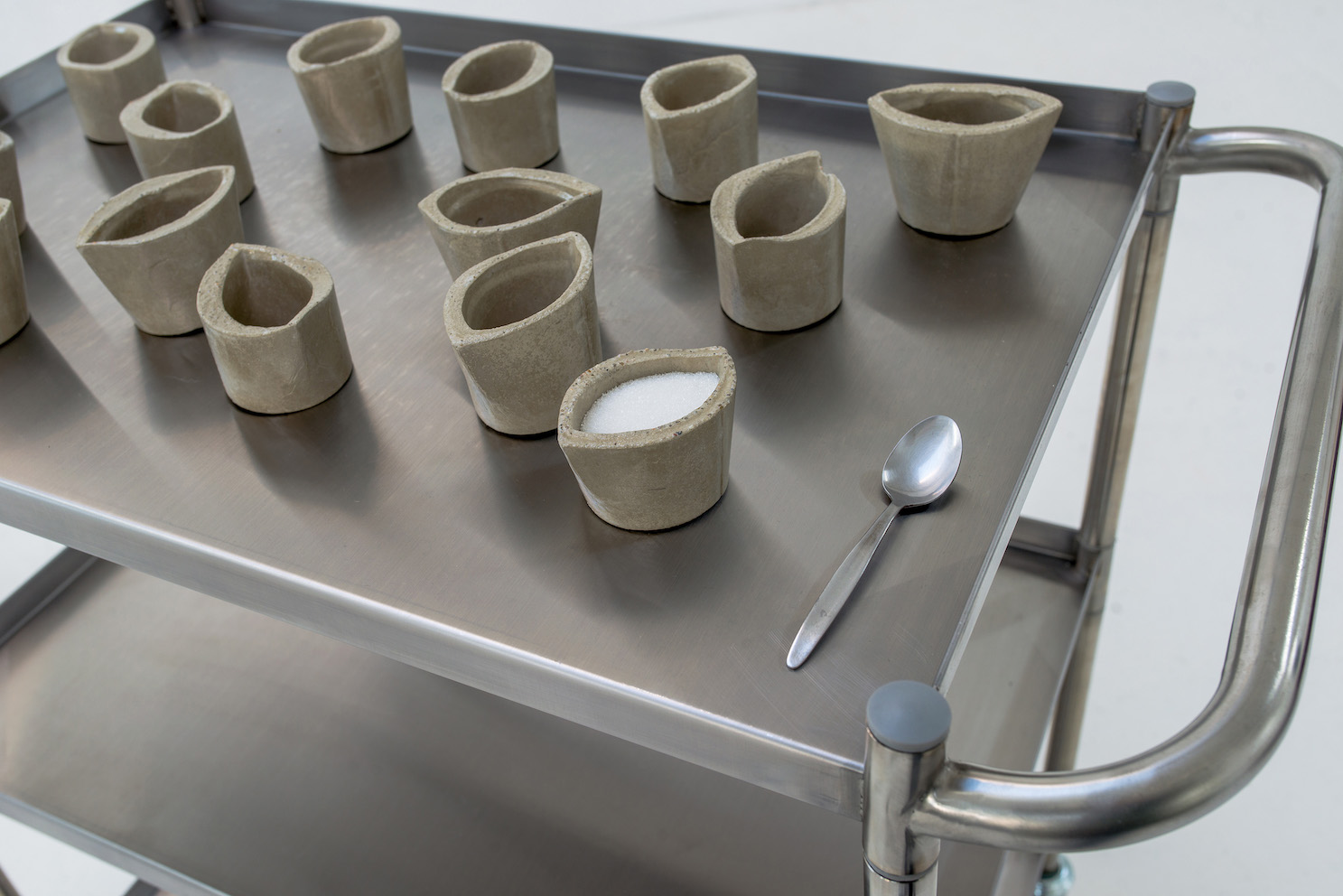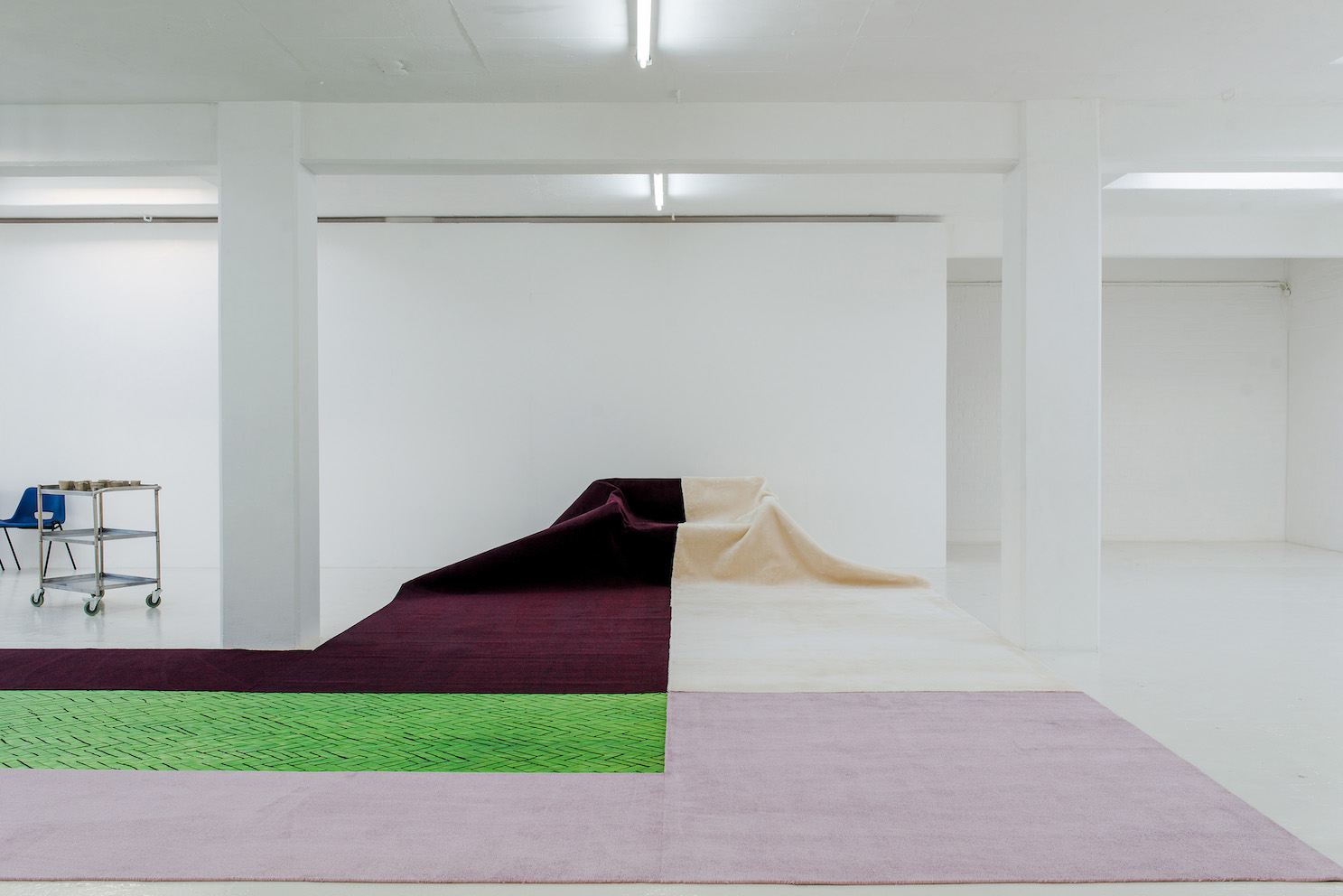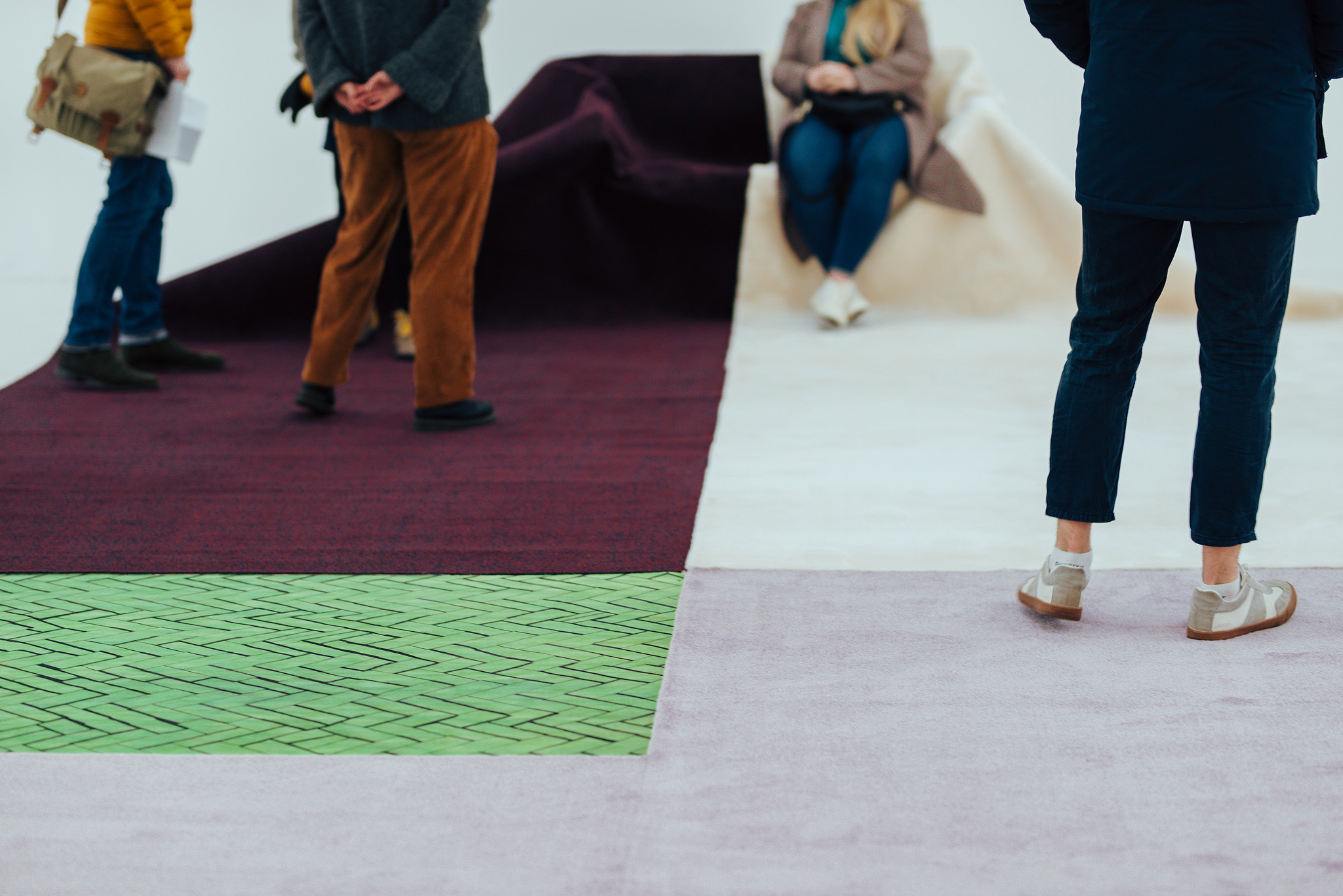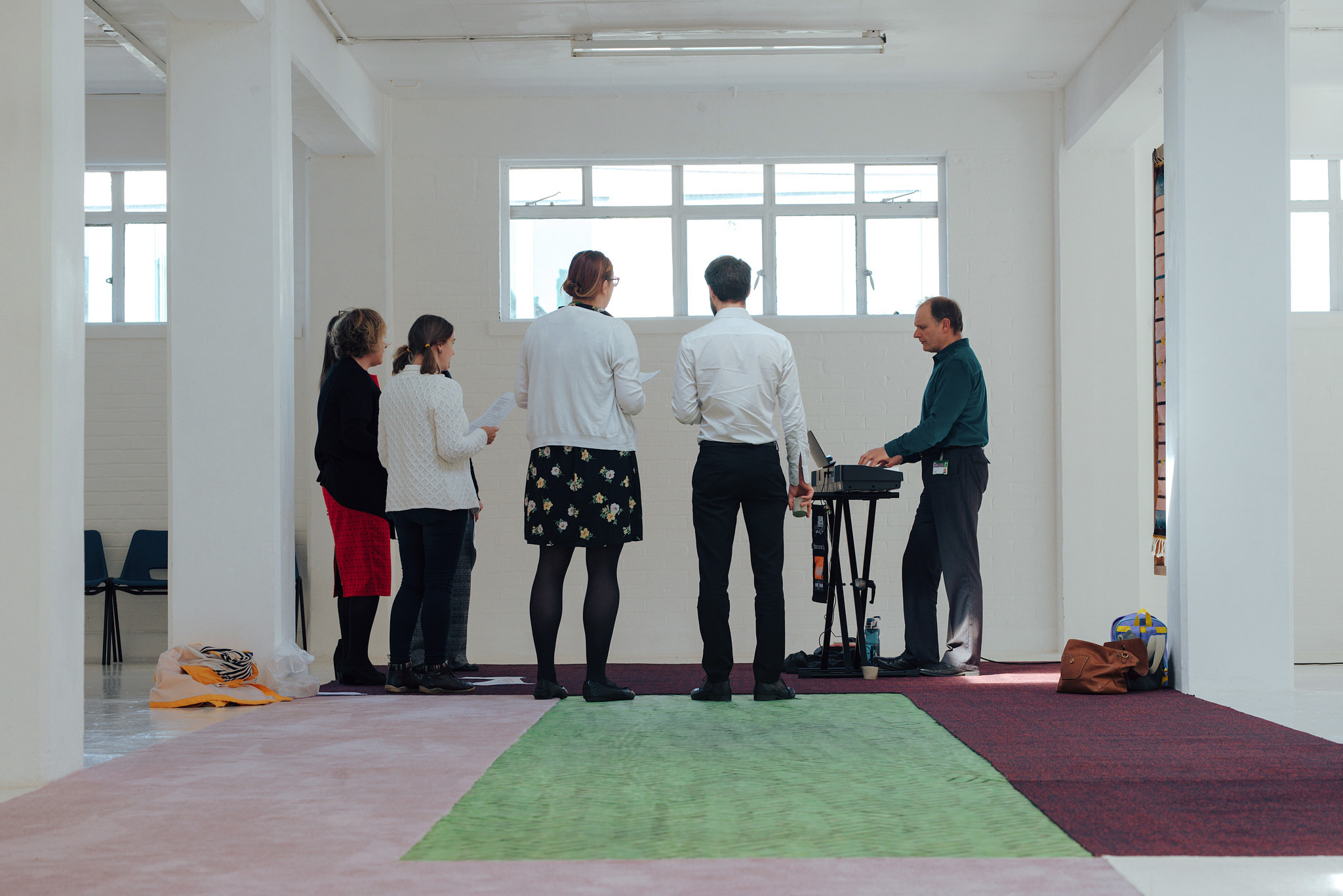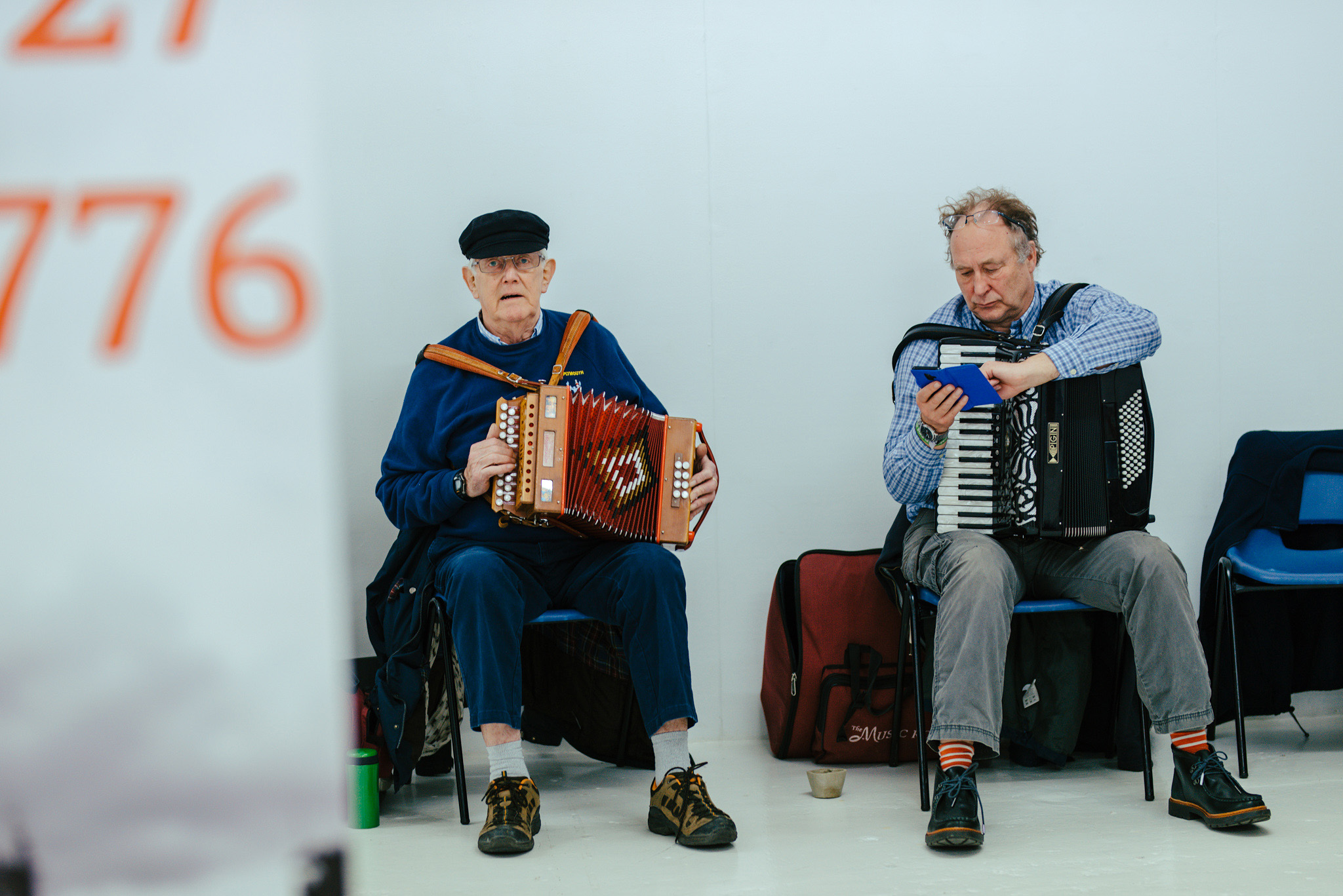 Conventions
23 – 30 March 2019
Fig Futures 16/16, The Box, Plymouth, hosted by KARST
Conventions is an exploration of the sensory points of communal spaces, the uses and behaviours that they engender. Laura Eldret's new work suggests that spaces such as community halls or conference centres are both tactile and social, involving a deep awareness of others: in such spaces, chairs are for many bottoms to sit on, cups are for many hands to hold, and carpets for numerous feet to walk across. Conventions reflects on commonalities between social groups, suggesting shapes, abstract forms and patterns of activities to hold these unities. Consisting of a floor-based installation of carpeting, a draped bench, chairs, a tea trolley and prototype cast concrete cups, the work invites visitors to tune into the haptic qualities of the spaces in which social interactions take place. In an era in which the values and ecologies of communal spaces are in flux, Conventions sets out to create an ad-hoc and temporary place of gathering. The space is intended to be conducive to communal collective activity, with the elixir of tea freely available.
In lieu of the space being fully used in this way, it is also populated with a number of earlier works by Eldret. These pieces are all the product of Eldret's prior engagements with specific social groups, while re-presented here they become new imaginary users of the space. Pro (2017) is a banner work made to celebrate the hairdressing trade (and the hairdressers in her family: her mother, aunts and cousins). 07427397776 (2017–18) is a banner from a series of works installed in sites across Croydon, which Eldret describes as akin to portraits 'of the people, not for the people'. Receipt of Exchange (TVs and Bells) (2015) is from a body of work made in Mexico that reflects on the history of textiles in forging trans-regional connections and engages with the use of design motifs as a tool for cultural branding, mimesis and affect. This rug depicts a series of bells and TV screens, reflecting on a gathering that Eldret encountered on the Day of the Dead.
Conventions continues Eldret's manipulation of the forms and materials that shape our ways of gathering together, and the diversity of haptic sensory perceptions within communal spaces. She is interested in the complexities of how and why groups of people gather and the individual's role within that, as well as the agency of art in acts of sociability. In particular, Conventions builds upon Eldret's increasing interest in the physicality and materiality of social interactions. What are common traits of communal spaces? How do we as individuals locate ourselves within a communal setting? What are the haptic and multi-sensory desires that we collectively share (touch, feel, smell, sound, voice, as well as sight)?
– Artist talk with fig-futures curator Yves Blais at the private view from 6.30pm.
– Images of the People, on Saturday 30 March, 2 – 3pm: writer and lecturer Dr. Colin Perry discusses ideas of publics and their places in relation to art, moving images, and visual culture.